Steel Turned Parts
Brand Runxin Machinery
Product origin LiaoNing, China
Delivery time 1 month
Supply capacity Monthly capacity of 50,000 pieces
1.Steel Turned Parts uses high-quality equipment to strictly test product dimensions and meet product standards
2.Steel Turned Parts are made of high-quality materials, which are not easy to wear and have a long service life
3.We have many years of industry experience, Steel Turned Parts are fine workmanship, strong and durable, smooth without burrs, and have a long service life
4.Product specifications are diverse, and can be customized according to customer requirements. Welcome to consult
Steel Turned Parts
Technological characteristics of CNC turning:
(1) Select and determine the CNC turning content of the parts;
(2) Analysis of CNC turning machining process on part drawings;
(3) Selection and adjustment design of tools and fixtures;
(4) Design of working procedures and steps;
(5) Calculation and optimization of machining trajectory;
(6) Compilation, verification and modification of CNC turning programs;
(7) Trial processing of the first piece and handling of on-site problems;
(8) Compile technical documents of CNC machining process;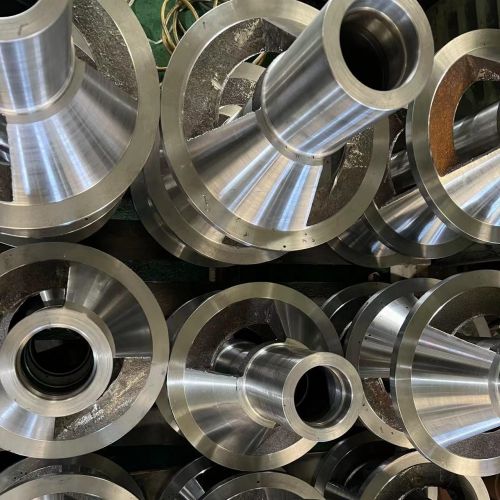 Product Specifications:
| | |
| --- | --- |
| Product name | Steel Turned Parts |
| Product Specifications | Custom made |
| Features | Beautiful and practical |
| Product material | Metal |
Customized Processing Service:
1. Customized method: samples or drawings can be provided, please consult us for details
2. Processing equipment: CNC lathes, CNC computer gongs, CNC turning and milling, automatic lathes, drilling machines, etc.
3. Material selection: copper, iron, aluminum alloy, stainless steel, can be customized on demand
4. Surface treatment: polishing, oxidation, electroplating, corrosion, silk screen, etc.
5. Production process: turning, machining, turning and milling compound processing, etc.
6. Customized cycle: according to the production process of the product process, the difficulty of the product and the number of orders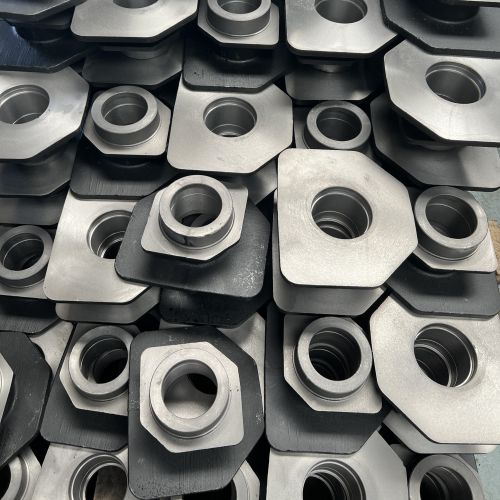 What are turning operations used for?
(1) Ordinary turning: It is suitable for the cylindrical machining of various batches of shaft parts, and is widely used. Single-piece small batches are often turned by bedroom lathes; for medium batches and mass production, automatic, semi-automatic and special lathes are used to complete turning.
(2) CNC turning: suitable for single piece small batch and medium batch production. In recent years, the application has become more and more common, and its main advantages are good flexibility, short equipment adjustment and preparation time when replacing machined parts; less auxiliary time during machining, which can improve efficiency by optimizing cutting parameters and adaptive control; There are few fixtures, and the corresponding production preparation cost is low; the technical requirements of machine tool operation are low, and it is not affected by the skills, vision, spirit, physical strength and other factors of the operator.
Company Profile:
Donggang City Runxin Machinery Co., Ltd. is located in the Yalu River Scenic Area. Founded in 2015, the company covers an area of 8,000 square meters and has 68 employees, including 15 engineers and 8 inspectors. It is a comprehensive service integrating R&D, production, sales and trade. The company is mainly engaged in the custom processing of castings, automobiles and pumps. copper parts. stamping. Industry metal parts cutting and processing, the main machine tools: high-precision CNC lathes, CNC machining center machine tools, improve the processing accuracy and work efficiency of products, ultra-fine precision metal manufacturing and processing, serving high-end domestic and foreign enterprises.
CNC lathes, machining centers. Wire cutting, machining center, digital EDM, universal grinder, boring machine, punching machine, milling machine, planer, grinding machine, drilling machine, saw
Beds, polishing machines, hydraulic presses, testing instruments and other processing items. The whole process of the company's processing and manufacturing adopts CAD/CAM professional technology,
The company has advanced technol.